Townsend Builders Inc.
New Addition and Renovation to the Oldest House in Killingworth, Connecticut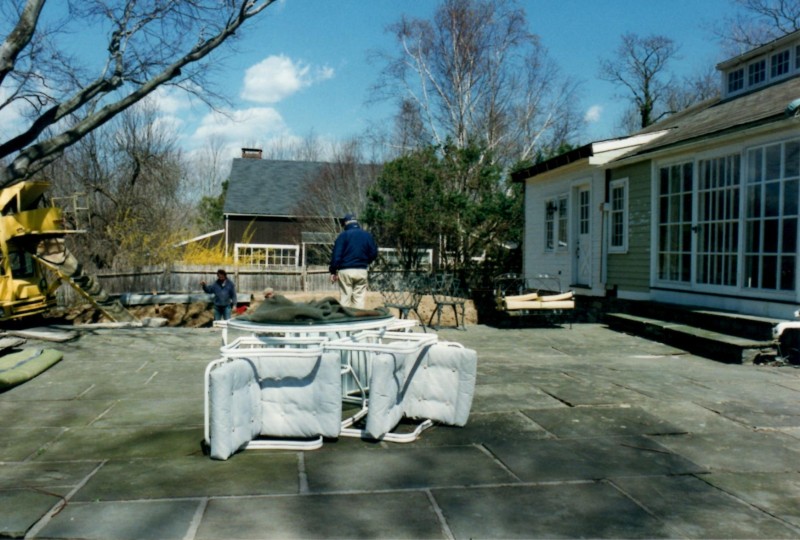 THE DOCUMENTED OLDEST HOUSE IN KILLINGWORHT, CT.
BUILT IN 1715 IT IS A DUTCH COLONIAL.
This is the begining of a new master bedroom suite addition. You can see the cement truck pouring the footings on the left side of the picture. We had to take special care to protect the large copper beach tree during this project.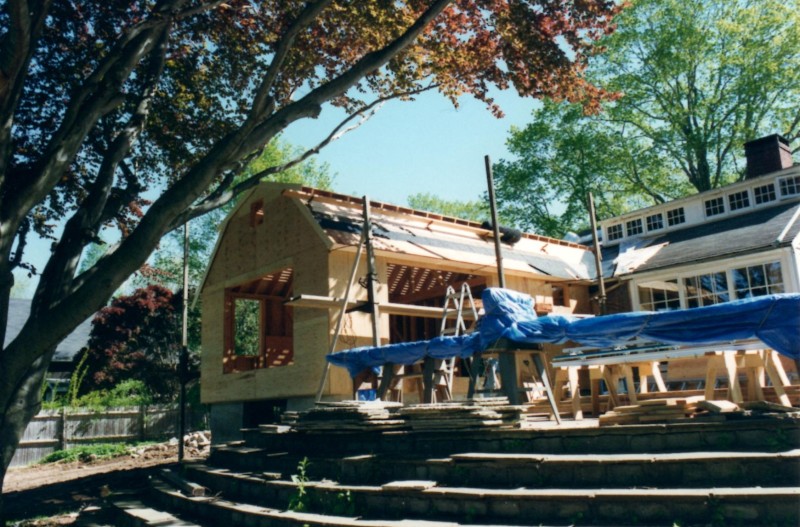 MASTER BEDROOM ADDITION BY TOWNSEND BUILDERS INC.
As you can see, the framing portion is almost complete. This picture shows the spaced roof sheathing is being installed for the wood shingle roofing to follow.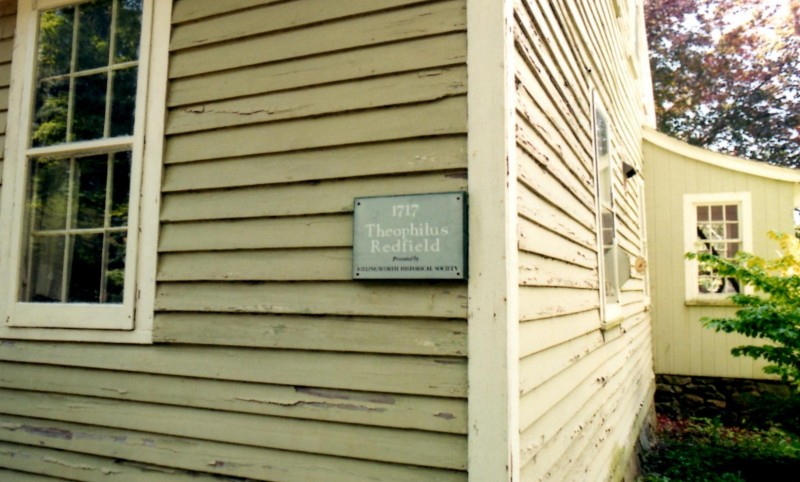 The plaque reads:
1717
Theophilus
Redfield
There is a framed plaque inside the home that documents the home as being built in 1715 making it the oldest home in Killingworth, Connecticut.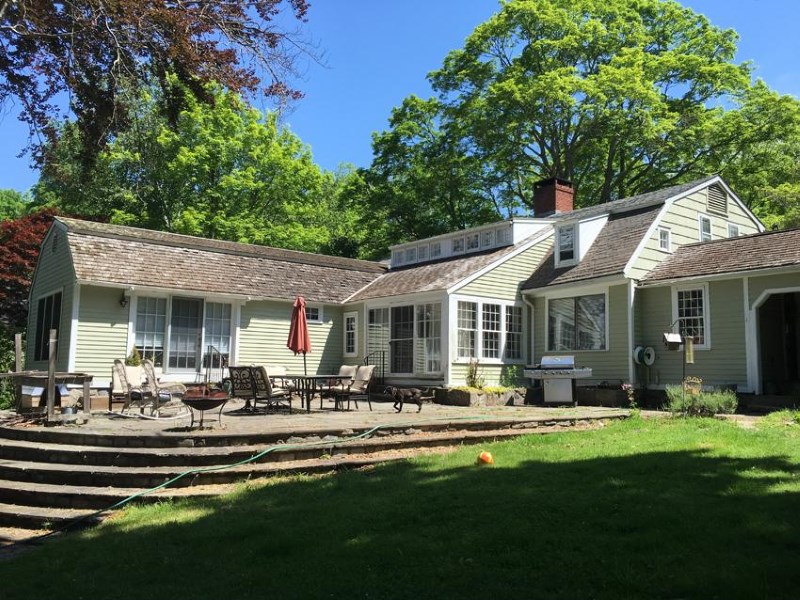 2016 Photograph of the oldest House in Killingworth 20 years after the renovation by Townsend Builders. Above photo courtesy of and by Janet Peckinpaugh in a Shoreline Times Article.